Our services.​
Great design is only
possible with
contributions from
different disciplines
Urban Planning.
We work with civic institutions and developers to build an urban environment that's vibrant, livable, and well-connected.

The input of social, economic and environmental factors guide our process and by planning the development and design of land use, we help enterprises and cities create smarter, safer, and more sustainable towns and cities.
Architecture.
We Like To Think Of Architecture As The Art And Science Of Designing Buildings.

Taking Into Account Diverse Criteria, From Function And Budget To Aesthetics And Construction Feasibility, We Engage With Our Clients To Deliver Legendary Projects.
Landscaping.
The space between buildings are comprised of streets, parks and landscapes. Together they make up the fabric of our public spaces, impacting how we feel and what we do in our cities.

In shaping the urban fabric of cities, hardscapes or softscapes, we utilize design thinking and technology to design public spaces that are innovative and impactfull.
Placemaking.
In the process of placemaking, we transform public spaces through the use of "soft design" - street furniture, lighting and public art and installations - strengthening the connections between people and their environment.

We work with communities and cities to bring people's needs, aspirations, desires, and visions to life.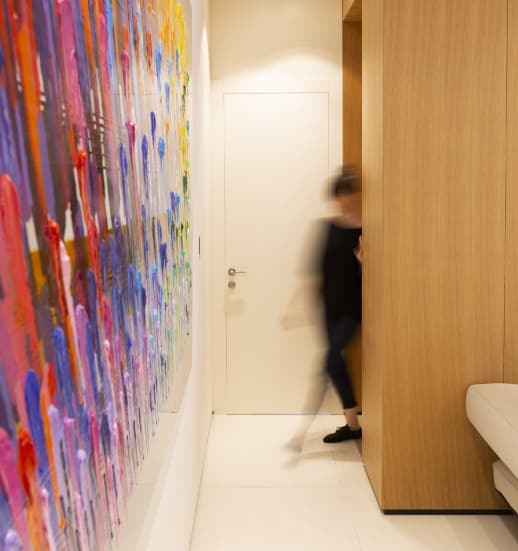 Interior design.
In today's world, we are spending more and more time inside interior spaces. From homes to offices, restaurants, stores and hotels, our interiors make up the stage of our lives, animating and rendering color, texture and atmosphere to our experiences.

We work with our clients to create interiors that are functional, beautifull and memorable - spaces full of soul designed to give identity and atmosphere.
Environmental graphics.
We like to think of environmental graphics as the fusion between graphic and spatial design.

Whether wayfinding, signage or environmental branding, we work with businesses and civic institutions to provide a layered experience in which identity ,wayfinding, and sense of place are enhanced through graphic design within a spatial experience.
Design Management.
With our expertise in the AEC industry, we are able to provide services that go beyond simple design management.

- Value engineering
- Timeframe schedules and control
- Procurement of consultants
- Meeting management
- design quality control
- Budget control
- Tender management
Construction supervision.
We work with our clients to ensure quality control and other aspects in the process of construction.

- Quality control: we perform regular inspections to make sure the work is done correctly and is compatible to design
- Delivery management: we manage the project delivery phase regulating the rejection and approval process.
We'd love to talk to you about questions, projects, partnership opportunities, or anything else related to your needs.
Alternatively, you can reach out by the Email Address below or give us a call or visit.